ESPN's Marty Smith and Ryan McGee deliver a NASCAR-centric motorsports and music extravaganza.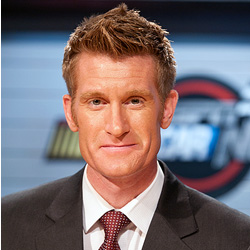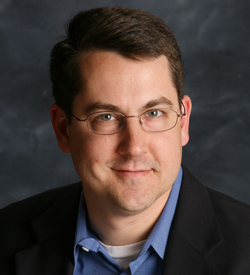 Marty Smith is one of ESPN's most popular and recognized reporters and hosts who currently covers a variety of sports including college football, basketball, both the NFL and NBA, NASCAR and others. Smith's features and reporting are often seen on ESPN platforms including SportsCenter and ESPN.com. Smith, who joined ESPN in 2006, launched his own show Marty Smith's America in August 2017 on ESPN2.
Some of sport's biggest names including Real Madrid's Christiano Ronaldo, Major Golf champion Rory McIlroy and Oklahoma City's Paul George have sat down with Smith for his show in addition to stars outside of sports including music artist Sam Hunt. Smith has also traveled the world for various features including his trip to Rome with Coach Jim Harbaugh and the University of Michigan football team where he spent a week following the team as they saw the sites of Italy. In addition to hosting Marty Smith's America, Smith co-hosts the popular radio show Marty and McGee on ESPN Radio. From 2007-2014, Smith was ESPN's lead NASCAR reporter for both SportsCenter and the former NASCAR Now program. In addition to reporting for SportsCenter and writing news and features for ESPN.com, Smith also contributed to ESPN's NASCAR event television coverage, which ended at the conclusion of the 2014 season, with numerous unique features and extensive, in-depth and revealing interviews with nearly every top driver in the sport.
Prior to joining ESPN, Smith was a senior writer for NASCAR.com, an analyst and host on the former SPEED Channel and a NASCAR analyst on Fox Sports Net. A Radford University graduate, Smith covered sports for daily newspapers in Roanoke and Lynchburg, Va., before joining NASCAR.com.
A senior writer for ESPN the Magazine, Ryan McGee is a regular contributor to ESPN.com, SportsCenter and ESPNU. He is also the author of The Road To Omaha: Hits, Hopes and History at the College World Series and ESPN Ultimate NASCAR: 100 Defining Moments in Stock Car Racing History.
In addition to his reporting and writing, McGee also is co-host of the popular "Marty and McGee" program that airs on ESPN Radio on Saturday afternoons. McGee and co-host Marty Smith, ESPN bureau reporter, discuss NASCAR and other topics with a wide variety of guests ranging from NASCAR drivers to country music artists to stars from other sports.
He started with ESPN in 1994 working on the production staff of the show rpm2night, during which time he began contributing to the magazine. From 2001-03, he produced Totally NASCAR on FOX Sports Net and for five years served as editor in chief at NASCAR Media Group, winning two Sports Emmys and penning the script for the documentary film Dale. He has been named National Motorsports Press Association's Writer of the Year five times. McGee is also a member of the Football Writers Association of America (FWAA) and National Collegiate Baseball Writers (NCBWA).